Behind in House Payments? We Can Help
Many unexpected things can happen, such as job loss or health problems. Things that put you in financial difficulty and cause you to miss making your monthly house payments.
Sometimes you may find yourself struggling to make your house payments while all your other bills continue to pile up. Often, it becomes extremely difficult, if not impossible to catch up on those payments, all the while as penalties and interest rates continue to increase to make a bad situation even worse.
Finally a point comes when there is no more catching up...
Your lender will drop the hammer and call the entire loan due. You face the very grim reality of losing your house to foreclosure and ruining your credit.

We Buy Houses in situations just like this.
We can provide you with a workable, respectable solution to your financial dilemma. We can work with you and your lender to avoid a possible foreclosure.
We can even make up your back payments for you and remove the load off your back. We have a solution to every situation.
Remember, time is of the essence!
FREE EBOOK
"How To Sell Your House In 7 Days Or Less"
Download this free EBook on how you can sell your house fast in any market even if it needs repairs.
Just fill out the form below and it will be sent to your email instantly!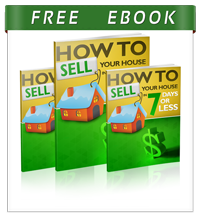 (hide)