Going Through Bankruptcy? Avoid Bankruptcy
Have you filed for Bankruptcy?
Do you have a property in Bankruptcy protection?
Are you failing to make your payments as a condition of your chapter 13 Bankruptcy?
Are you about to lose Bankruptcy protection and inevitably face foreclosure?
We can buy your house even in such situations. We can get this nightmare from your life for good!
Remember, time is of the essence!
FREE EBOOK
"How To Sell Your House In 7 Days Or Less"
Download this free EBook on how you can sell your house fast in any market even if it needs repairs.
Just fill out the form below and it will be sent to your email instantly!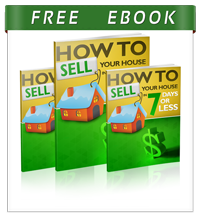 (hide)